Tue, November 29, - Fri, December 2, 2022

Toranomon Hills
*Some of the programs are available online.

1st Dec. 10:00 - 11:00

Toranomon Hills 5F Main Hall 1

Online: Channel2
Drop by SettleMint's seminar and experience the world's most complete high-performance low-code blockchain platform for enterprises
---
SettleMint is the world's most complete high-performance low-code Blockchain development platform that empowers engineering teams to build, integrate and launch any Blockchain application with speed and delivery at scale. By providing the world's most complete full stack development experience, SettleMint enables enterprises and public organizations to quickly move from POCs to Production and reap the full benefits of Blockchain, whether they are looking to optimize backend processes, digitally transform their business or simplify complex and costly data exchange procedures. Build on any supported chain, in a managed cloud instance, bring your own cloud, or deploy fully on-premise. Launch any dApp, anywhere.
\ NOW ON STAGE /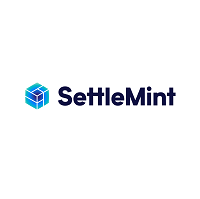 If one of the following apply, you already have a participation pass. Please click the button below to log in and make your reservation.
●パワーマッチング参加企業で以下のパスで参加予定の方
Marjor Corporation : Regular Pass/VIP Pass/Enterprise Pass
Startups : Premium Representative Pass/Premium Accompanying Pass
ILS Advisory Board: Advisory Board Exclusive Pass / Accompanying Pass
●一般参加者
You have already purchased a participation pass through Peatix
special invitee
✓ Log in and make reservation
If you do not have a participation pass, please click here to purchase one.
Participation fee
Regular pass fee: 25,000 yen

*Sale period: until Nov. 25

Super-Early Bird discount: 15,000 yen (tax not included) *available until Oct. 31
Early Bird 10 discount: 20,000 yen (tax not included) *available until Nov. 19
If you watch, your registered account information (name, email address, business card image, etc.) will be provided to the speaker.