Tue, November 29, - Fri, December 2, 2022

Toranomon Hills
*Some of the programs are available online.

29th Nov. 10:00 - 2nd Dec. 18:00

Toranomon Hills 5F Main Hall 1
Drop by SettleMint's booth and experience the world's most complete high-performance low-code blockchain platform for enterprises
---
SettleMint is the world's most complete high-performance low-code Blockchain development platform that empowers engineering teams to build, integrate and launch any Blockchain application with speed and delivery at scale. By providing the world's most complete full stack development experience, SettleMint enables enterprises and public organizations to quickly move from POCs to Production and reap the full benefits of Blockchain, whether they are looking to optimize backend processes, digitally transform their business or simplify complex and costly data exchange procedures. Build on any supported chain, in a managed cloud instance, bring your own cloud, or deploy fully on-premise. Launch any dApp, anywhere.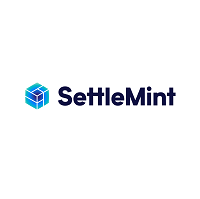 ---
If you watch, your registered account information (name, email address, business card image, etc.) will be provided to the speaker.